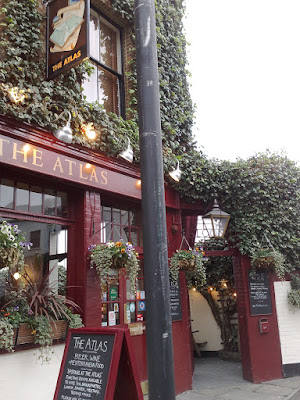 If in the Earl's Court area, perhaps for a show, I recommend paying a visit to The Atlas pub which is  less than five minutes walk from the exhibition centre. This small pub does excellent food and has a nice welcoming atmosphere. The prices are a bit steep, but what do you expect for a pub just around the corner from Earl's Court.
There are the standard ales on tap (Spitfire, London Pride), as well as the usual suspects for regular lagers, including Hoegaarden.
The food was excellent. I had their steak sandwich which was filling and extremely tasty. Their oxtail stew also looked quite nice.
Click on the picture to see the pub's location.